WHAT IS TEAM BUILDING?
TEAM BUILDING IS QUITE LITERALLY "BUILDING A TEAM"
THE TEAM IS THE KEY TO A COMPANY'S SUCCESS
You have to constantly update your team. If it stays the same, to keep the team moving forward, you must continuously deconstruct and build it up again. Taking care of your team is thus a crucial factor.
A major challenge for a company director or manager is taking care of the team as you would take care of your family. Taking into account the skills of some, the knowledge of others, the concerns, the mistakes, the delays.
What ultimately makes a family: DIVERSITY.
In the midst of all this, one must reassure, motivate and lead the way. One should accept and help others to accept their differences. What better way then than to get to know each other? Learning that there are others who are slower than you but not necessarily inferior, more stubborn but not necessarily lacking in flexibility.
In short, to get to know your colleagues. To know one another, to discover or rediscover yourself, you have to show yourself as you truly are, so you have to let yourself go, so you have to get out of your work environment.
Out of your daily professional activities.
It is through the process of discovering others that we can build a real team, like a real family. Knowing each other allows for the optimal use of each other's skills.
GET TO KNOW EACH OTHER AND COMMUNICATE.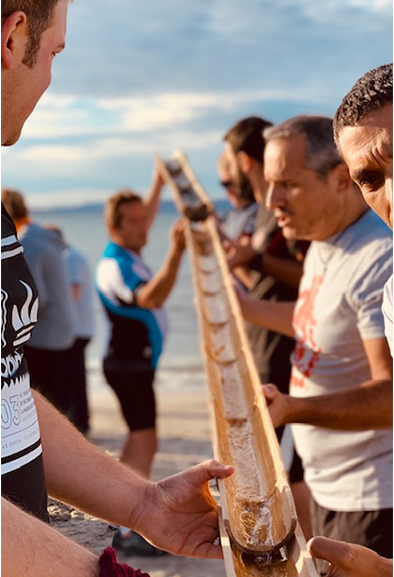 THE SWEET WAY OF LIFE IS PART OF PROVENCE DNA, A GENUINE "JOIE DE VIVRE" IS FOUND AROUND EVERY CORNER.
Take the time to share. Our team building activities are based around this concept; they place the human being at the very center of the activity. By interacting with genuine, authentic people, the message is one of "vivre ensemble", knowing and accepting others.
Choosing not to keep all your co-workers busy all the time, but rather giving them the time to share ideas during a pétanque tournament, or a challenge where if the first person fails to move forward, the rest are stuck, aboard a 10-person boat where it is necessary to communicate to move forward, or a cooking contest where the creatives will have to agree with the more impatient.
"GETTING TO KNOW EACH OTHER TO UNDERSTAND EACH OTHER BETTER AND BUILD A SUCCESSFUL TEAM, DIVERSE AND WITH RESPECT, LIKE A FAMILY. THIS IS THE VISION FOR OUR WORK, AND WE TRULY PUT ALL OUR HEARTS AND SOULS INTO IT"
OUR TEAM BUILDING SESSIONS
We are sometimes asked for a brochure, asked to list our team building activities. It would be like listing all the different scenes in a movie!
We have many ideas depending on the profile of those involved, the event objectives, the time of the year and past experiences. Knowledge of the field and our thoughts are only as valuable as your knowledge of the people involved and your objectives and goals. TOGETHER WE DEVELOP THE RIGHT PROGRAMME. TEAMWORK MAKES DREAMWORK.
We also understand that sometimes sharing ideas can lead to a different type of programme. We have tried to list as many of our team building activities as possible. This list is far from exhaustive.
PEDESTRIAN RALLY, NAUTICAL RALLY, LAND AND SEA RALLY, CAR RALLY, BIKE RALLY, OLYMPIAD, SURVIVOR ISLAND, ORIENTEERING RACE, ADVENTURE COURSE, CSR ACTIVITIES WITH WASTE COLLECTION IN COMPETITION MODE, APERO PETANQUE, GIANT CLUEDO, ESCAPE GAME, MURDER PARTY, COOKING BATTLE, MUSICAL QUIZ, CASINO TABLES PROVENCE STYLE, DYNAMIC WOODEN BOARD GAMES..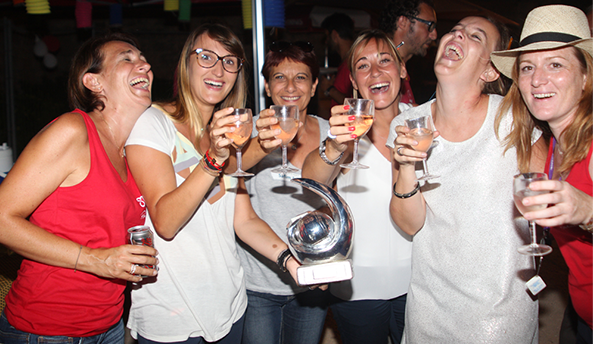 THE ADDED VALUE OF OUR TEAM BUILDING ACTIVITIES
Our team building activities are run by people who are enthusiastic and devoted, by people who love to share ideas, by referees who strive to make sure that everyone wins so that no one is disappointed, or by animators who enjoy themselves as much as the people taking part in the event do. Your attendees will not be disappointed. Our aim is that they leave the professional dimension behind to experience letting go and connecting with their teammates. Our staff work around an atmosphere of ease, intimacy, and good humor with the sole objective: to get to know each other, so that team building has a meaning, its primary purpose, the building of a team.
This is no easy task! It requires a lot of advance preparation and thoroughness in order to have a sense of fun for the entire event.
OUR EVENT ANIMATORS WORK LIKE MAGICIANS: ENTERTAINING WHILST GUARANTEEING A GENUINE TEAM BUILDING ACTIVITY and to a strict timing. Your employees will have fun, enjoying themselves without having the feeling of being pressed for time.
"THIS IS THE CHALLENGE, AND WE ACCEPT IT. A TEAM BUILDING ACTIVITY IS A SUCCESS WHEN THE PEOPLE INVOLVED ARE ENTHUSIASTIC ABOUT IT. THE REAL BEAUTY OF AN EVENT LIES IN THE RELATIONSHIPS. "