WHAT ARE EVENING EVENTS BY ISY PROVENCE?
Just like us, our evening events are fun and authentic! The most enjoyable moments are often the simplest ones. Sometimes all it takes is a glass of wine at sunset and some locally caught shellfish….
Let's be accurate: simplicity in event planning does not mean convenience or lack of thoroughness. These evenings are often the most difficult to produce. Dinner in a fisherman's "cabanon" is a real challenge to decorate: transporting the materials up and down steep roads where pickup vehicles are not allowed isn't easy.
We can make things straightforward for you: your schedule doesn't allow time to move your employees to a venue. No problem, we will bring Provence to you! Our concept," Provençal Market", will liven up your evening venue by recreating a real Provençal market: soap workshop, lavender stall, Absinthe tasting, Provence herbs and even our "boulodrome"!
Evenings in Provence are full of fragrance. WHETHER IT'S OUR TRADITIONAL PROVENÇAL SINGER / SONGWRITER WHO COMBINES AMUSING STORIES WITH PROVENÇAL SONGS OR OUR MUSICAL QUIZ WHICH LIGHTS UP THE DANCE FLOOR…. Provence is a real celebration !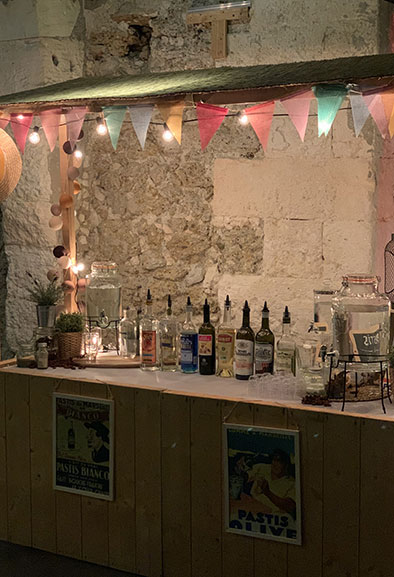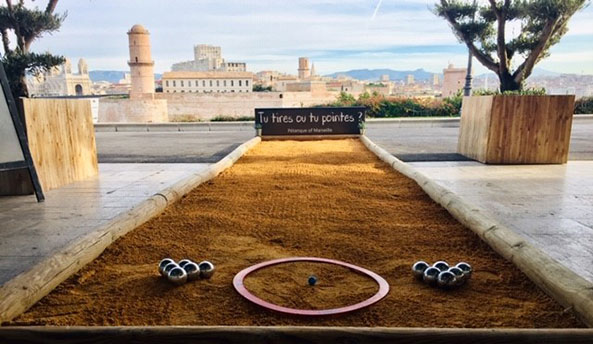 TELLING YOU ABOUT ALL OF OUR EVENING EVENT OPTIONS IS A HARD TASK. IT WOULD BE LIKE ASKING SOMEONE FROM MARSEILLE TO GIVE YOU ALL THE REASONS WHY MARSEILLE IS SUCH A GREAT PLACE TO LIVE! THE LIST HAS NO END! BUT WE WILL GIVE IT A GO:
An evening on an island off the Vieux Port with breathtaking views of THE BONNE MÉRE. Food by one of the best caterers in the region and music from a jazz band. Pastis for the local vibe, Champagne for the exclusive vibe. The perfect evening away from the hustle and bustle of the world.
• A musical quiz in a restaurant, facing the sea, on the hills of Cassis. Dinner, singing, more dinner, even more singing, and dancing. Enjoying grilled fish and wine from local vineyards between songs…karaoke style.
• A fisherman's "Cabanon" where you are welcomed like "family", a location that isn't open to the public, where simplicity rhymes with excellence, and where homemade bouillabaisse rhymes with anticipation.
• A dinner cruise, no need for music, just the sound of the waves… and the evening light shining over the city, showcasing the Vieux Port.
• A hip restaurant in Aix where our street artists invite you to explore your artistic side.
• Our convention center transformed into a Provençal village with soap, lavender and Pastis workshops surrounding our Isy "boulodrome".
"OUR EVENINGS ARE ABOVE ALL FOCUSED ON THE INACCESSIBLE; VENUES THAT CAN NOT BE FOUND ON THE INTERNET OR THAT ARE NOT USUALLY DEVOTED TO EVENTS, SITES THAT ARE HARD TO ACCESS, EVENINGS THAT DEMAND A PROVENÇAL TOUCH, ETC. "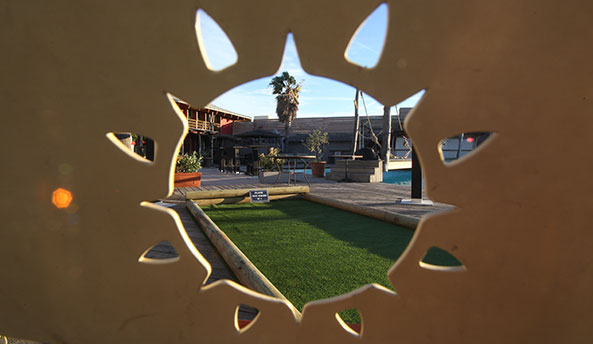 THE ADDED VALUE OF OUR EVENING EVENTS
An evening out is easy to organise… If you are looking simply for a restaurant, we are not the right people to talk to. We are familiar with the range of restaurants that cater to groups and often enjoy them ourselves. So we are happy to give you our recommendations. Our greatest wish is that your stay here goes smoothly and that you come back for more…
But an evening event held away from a restaurant is when things get complicated… That is where we come in, where we have added value. WE ARE ALL THE TIME DEVELOPING NEW IDEAS AS A RESULT OF THE PEOPLE WE MEET AND THE FEEDBACK YOU GIVE US: from a private loft to the back room of a boutique or the privatization of a soap factory.
NOTHING SCARES US; EVERYTHING IS A PLEASURE. YOU HAVE THE IDEAS; WE HAVE THE KNOWLEDGE. The outcome will be an explosive cocktail of creativity! "